Salesforce Services & Solutions
Not your average Salesforce Solutions Provider
Salesforce is the world's number 1 CRM. It has worked with hundreds of thousands of organizations to streamline the sales process. You are experts in your business and we are leaders in Salesforce. Together we can optimize the way this technology works for you and your clients, keeping you ahead of the technology game and leading CX.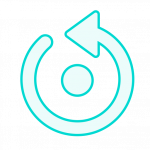 Set-up & Implementation
If you are new to the Salesforce world or if you are questioning if set-up, install, roles definition, accesses, reports, etc. were properly deployed the first time around, we can support you.

Custom Tools & App Development
Sometimes to provide the services you need and want you will need to push the limits of Salesforce and how it typically works.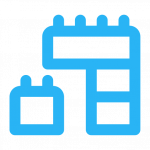 Salesforce Integration Solutions
We don't want to brag but we know integration. It is probably our strongest suit having initially incepted the company with the focus on Mulesoft.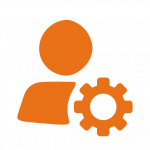 Support & Administration
Maybe you have Salesforce up and running already and you are happy with your platform generally speaking. But every once and a while there are needs that arise that you would love to address quickly and easily, but whose responsibility is it again to run with the changes? It could be us!
More about Setup & Implementation...
Strong foundations set you up for success. We work with you to understand your users, business process and KPIs, then run through all the front and back end setting of Salesforce; crossing all the T's and dotting all the I's.
Here are some of the elements we can help you through:
Roles & access set up

Reports

Dashboards

Approval processes

Query management of your customers by email ro web form

Quote, discounts and contract generation

Nurturing

Outlook integration

Salesforce Einstein analytics

Security

Other
Let's us get you started on the right foot!
Custom Tools & App Development...
Our team of business analyst, architects and Salesforce developers cans help you build the perfect tools required for your business to stand out from the competition. Let us start from your niche idea and leverage the power of APEX, Visualforce Pages and Lightning Components to make your dreams a reality.
More about System Integration Solutions...
Our team knows integration services like the back of our hand. We do it in our sleep; we eat and breathe it. Pstox believes in making integration seamless, allowing for information to flow from one solution to another like a river flows to the sea. United, working as one system.
Working with your internal IT professionals we connect Salesforce to ERPs, customer services solutions, advanced marketing automation tools, BI and big data solutions, websites, and much more.
Whether is it point to point, Mulesoft, Salesforce plug-ins or more, we are the integration partner of choice of some of the most demanding clients.
More about Support & Administration....
We provide your clients with generalized support for quick fixes, small projects, report generation, adjustments to dashboards and others through our support banks. With a quick turnaround time on your requests, your Salesforce instance could be running the way you want, always!
Another way we support clients is through our Administration services. Before you move forward with a full-time admin, we can help. Knowledge of your instance, quick turnaround time, competitively priced high talent individuals dedicated to your account a day a week, a week or two per month – we have you covered. Contact us to learn more about getting a remote dedicated Salesforce administrator working for you.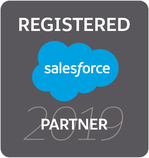 Our typical modes of engagement are offered through two main forms; time banks or project based. At Pstox we know the quality of our people and our work. Try us out even with a small engagement and we know you will be coming back; not only because our rates are reasonable but because the improvements you will see will be felt rippling through your organization.
We listen.
We deliver.
We are human.
We value you and your investment, and are ready to stand behind our work!
Let see how we can help you.