MuleSoft Integration
Crafted by passionate professionals
What we do
We help you concentrate on doing business with the right data
We enable your systems to work together.
We create added value information by aggregating data from multiple systems integrations.
We create consumable API assets to help your partners and customers do business with you.
We embrace the MuleSoft API Led connectivity architecture.
This methodology allows us to decouple existing systems from Api's business logic implementation. A flexible way of building robust API meant to scale to your increasing business while offering flexibility to adapt to underlying systems changes. Those APIs are meant to be discoverable and consumed in a strictly secured environment. (Learn more about MuleSoft API Led Connectivity)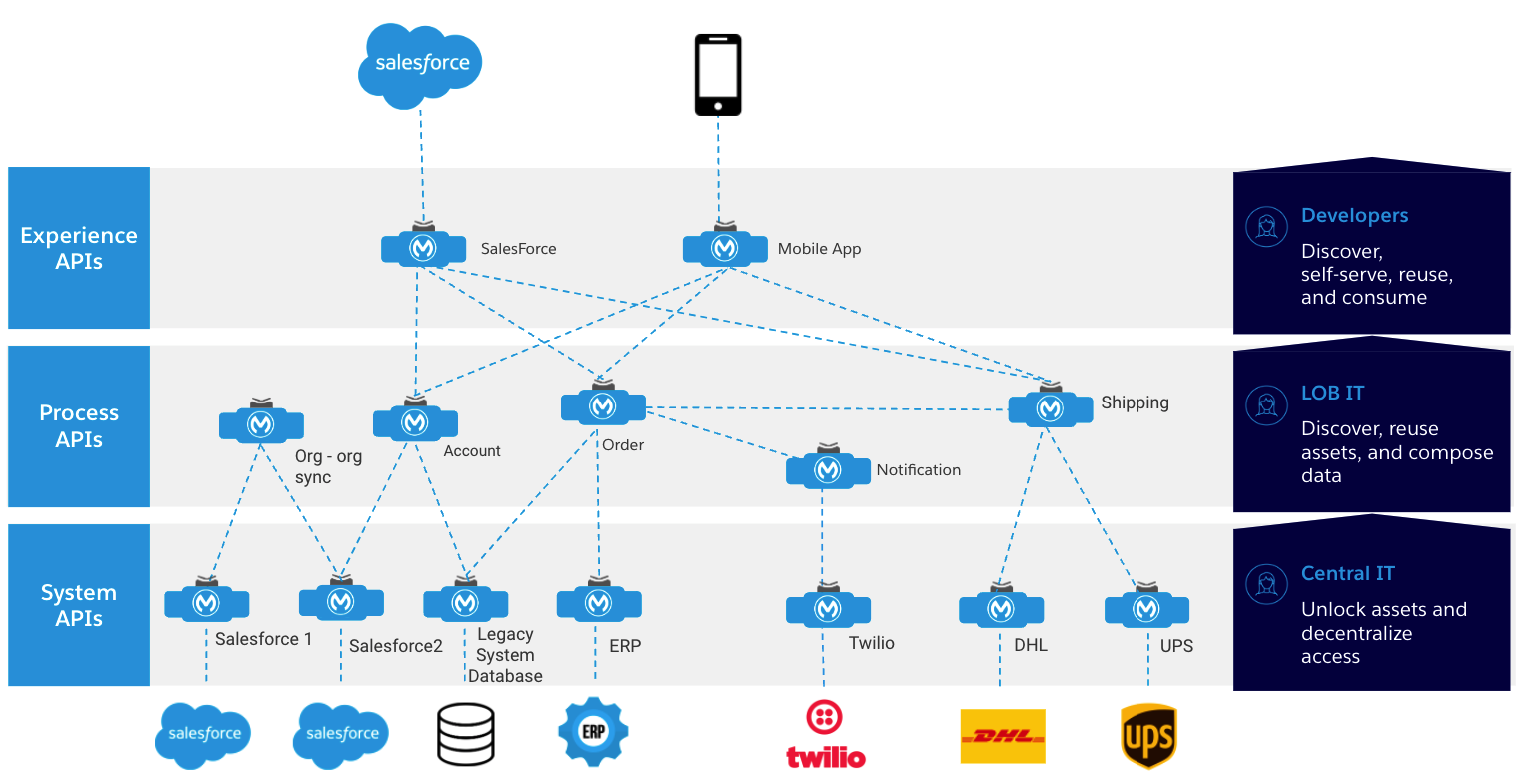 Validate if MuleSoft can solve a specific challenge or if a given API approach can meet some specifications.
A fast-paced service package that will set up and configure your MuleSoft Instance. Our team of experts will also share important knowledge about API-led connectivity with your team and will deliver your first APIs assets.
A punctual engagement of PSTOX to help develop a portion of your API network (one or few APIs);
We shadow your developers and architects so we can train them in MuleSoft development and API-led connectivity best practices and build your API network with them.
Our experienced MuleSoft architects will work with your team to ensure that your API network will grow, following MuleSoft API-led connectivity best practices.
ARCHITECTURE HEALTH CHECK
A short time, punctual engagement of PSTOX to make certain you get the most from your MuleSoft investment. Our team of architects will analyze the way your APIs were designed and built, and provide a detailed report on any issue that needs to be fixed or that should be avoided in the future.
Experience, expertise and down to earth solution maker.

Our main expertise is MuleSoft and Salesforce

Our experts are Mulesoft Certified (API Designers, Developers & Architects)

Nimble, rapid & quality intervention

Montreal Mulesoft Meetup Leaders

We shared with Pstox some of the technological challenges related to our transformation; their specialists have lived up to our expectations and produced a high level of quality deliverables
We worked with Pstox for several years.
The experience was a success factor. They delivered an excellent product to us.
They are a partner of choice for the realization of critical MuleSoft Projects. 
Pstox provides high-quality service in accordance with client expectations, deadlines and especially budgets!
Pstox first realized an audit, allowing us to understand the strengths and weaknesses of our MuleSoft environment…Additionally, PSTOX was also able to provide some relevant guidance, which helped us build a stronger foundation for our API management framework.