Salesforce – Wealth Performance
The View
We are pleased to present PSTOX Wealth Performance, a comprehensive Salesforce AppExchange application meticulously developed for accurate and streamlined portfolio performance calculations by Croesus.
The Lightning Web Component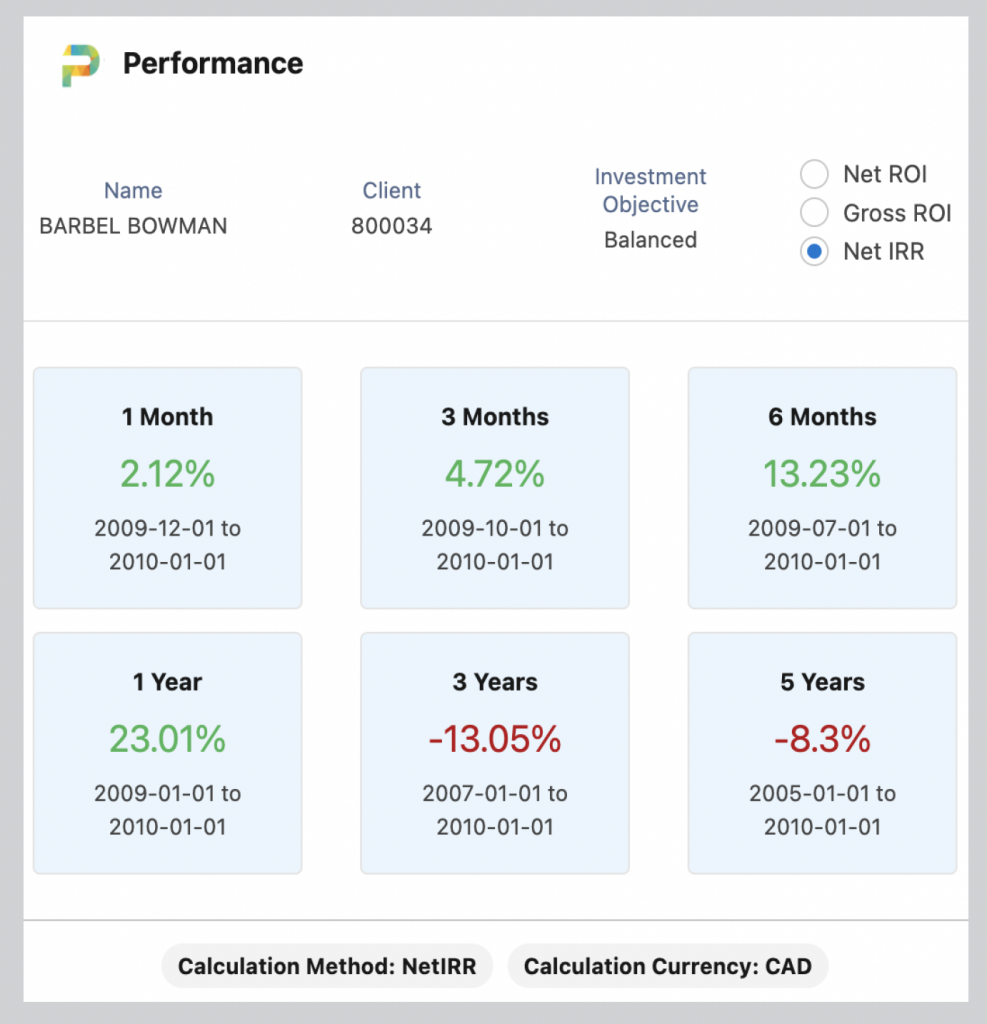 Net Return on Investment (ROI)
An insightful method that factors in all costs related to the investment, offering a precise view of your profitability.
This method estimates your return excluding operational costs, providing a broad perspective of your investment's potential.
Net Internal Rate of Return (IRR)
A sophisticated calculation that incorporates the time value of money, giving a nuanced understanding of your investment's potential return over time.
Each of these methods offers a unique lens through which to view your investment's performance, providing comprehensive insights to guide your decision-making process.
Integration with Salesforce Financial Service Cloud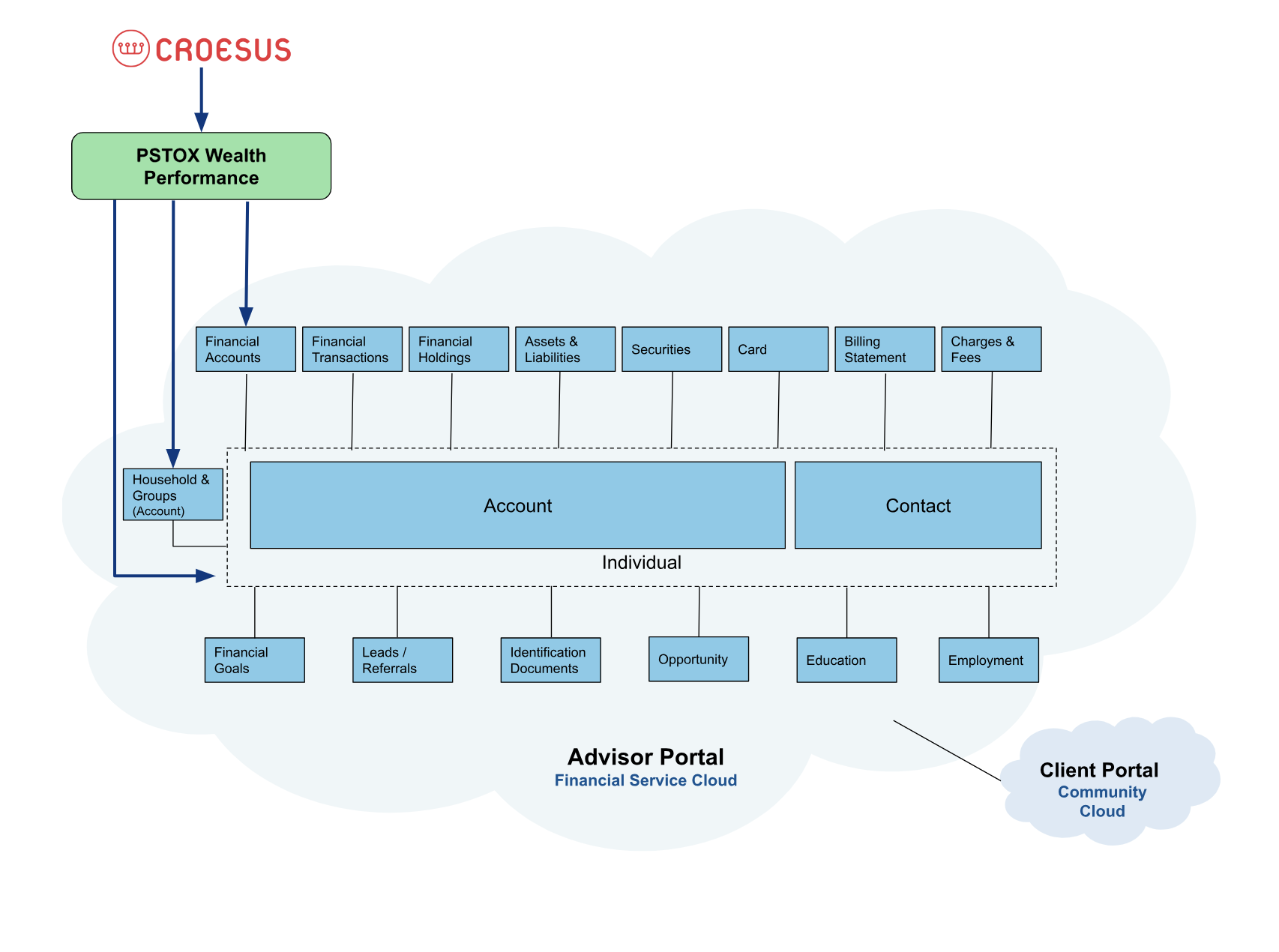 Versatile Calculation Levels
PSTOX Wealth Performance allows for calculations at multiple organizational levels:
Detailed insights into the performance of individual accounts.
In-depth understanding of each client's portfolio performance, aiding in the formulation of effective client strategies.
 Holistic overview of the performance of an entire household's portfolio, promoting personalized and comprehensive financial advice based on collective assets and goals.
Salesforce and MuleSoft Partnership: As certified partners of Salesforce and MuleSoft, PSTOX has exclusive access to resources, tools, and advanced training, ensuring you receive the highest quality service.
Industry Specialists: With deep expertise in the financial sector, we tailor our Salesforce and MuleSoft integration solutions to align perfectly with your financial business needs.
Experienced Integration Experts: Our team boasts years of hands-on experience in delivering end-to-end Salesforce and MuleSoft solutions, from system design to implementation and support.
Custom and Secure Solutions: We provide customized solutions that not only meet your unique business requirements but also adhere to industry regulations and prioritize data security.
Long-Term Commitment: Our relationship extends beyond project delivery. We offer long-term support and maintenance, ensuring your systems are always optimized and efficient.

We shared with Pstox some of the technological challenges related to our transformation; their specialists have lived up to our expectations and produced a high level of quality deliverables
We worked with Pstox for several years.
The experience was a success factor. They delivered an excellent product to us.
They are a partner of choice for the realization of critical MuleSoft Projects. 
Pstox provides high-quality service in accordance with client expectations, deadlines and especially budgets!
Pstox first realized an audit, allowing us to understand the strengths and weaknesses of our MuleSoft environment…Additionally, PSTOX was also able to provide some relevant guidance, which helped us build a stronger foundation for our API management framework.