Exchange Rates Automatic Updater
A simple Salesforce plug & play exchange rates automatic updater.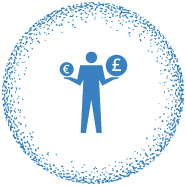 Updates your Currencies Exchange Rates and Dated Exchange Rates;

Daily email update report;

Extra Spread % setting;

Supported currencies

AUD /  CAD / EUR / GBP / CHF / DKK / HKD / JPY / NOK / NZD / SEK / SGD / USD / ZAR;

Central Banks'official closing rate. The included FX data is provided by

Inovestor

.

15 days free trial.
Step 1
Select Install for Admins Only
and Approve the access to a third party, this will allow the batch to fetch exchanges rates from the Inovestor.com data provider.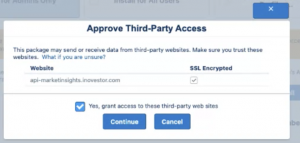 Step 2
complete the installation
Click

Step 3
Go in Salesforce Configuration/
Deliverability/
Make sure that Access to Send Email is set to 'ALL EMAILS
Step 4
From the App Menu, type 'PSTOX Exchange Rate Config'

Step 5
Complete the missing information
Daily Exchange Rate Report Email

Error Notification Email
Exchange Rate Spread %

(Optional)
Once you save your configuration, the system will set up the batch schedule. Your batch should run between 1 am – 2 am.
If you want to run the batch manually, you can simply use the button.

I don't receive the currencies update email report
Validated that your delivery settings are set to 'All email'
From Settings

Navigate to Email // Deliverability // Access to Send Email → Set to 'All Email'
I am using Dated Exchange Rates, are they also updated ?
Yes, they are automatically created on a daily basis.
I need to change the Company base currency, will this affect the update process ?
No, the report will run just fine.
I deleted the daily update batch, how can I set it up again ?
Simply go back to the Configuration page and SAVE the page again, you should see the error message disappear. 
You can verify the Scheduled Jobs in Settings, you should see 'PSTOX FXDataLoad'
I want to disable the automatic update and run updates manually
From the Setup Menu, enter and select 'scheduled jobs'.

Delete the job named 'PSTOX FXDataLoad'
What are the supported currencies ?
AUD / USD / CAD / EUR / GBP / CHF / DKK / HKD / JPY / NOK / NZD / SEK / SGD / USD / ZAR 
Some of my currencies are not updated
Supported currencies are [ AUD / USD / CAD / EUR / GBP / CHF / DKK / HKD / JPY / NOK / NZD / SEK / SGD / USD / ZAR ] . If your currency is not listed it will not be updated. If it is listed please contact the support team for investigation.
When are currencies updated ?
Currencies are updated between 1 and 2 am.
How can I submit new feature ideas ?
We are always looking to evolve our products, you can submit your idea directly to: info@pstox.com