With our strong mastery of designing and programming interfaces (API) with Mulesoft, Pstox has become a market leader in providing a wide range of services, applications and systems for an unparalleled client experience.
Every digital encounter with your brand and services (mobile, social media, video chat, etc.) is an opportunity to win new customers and improve their loyalty. PSTOX provides OMNI-CHANNEL INTEGRATION using Mulesoft. Making interactions with your brand more engaging, consistent and reliable. Our seasoned integration team will deliver a new versatility to monetize your strategic content and services.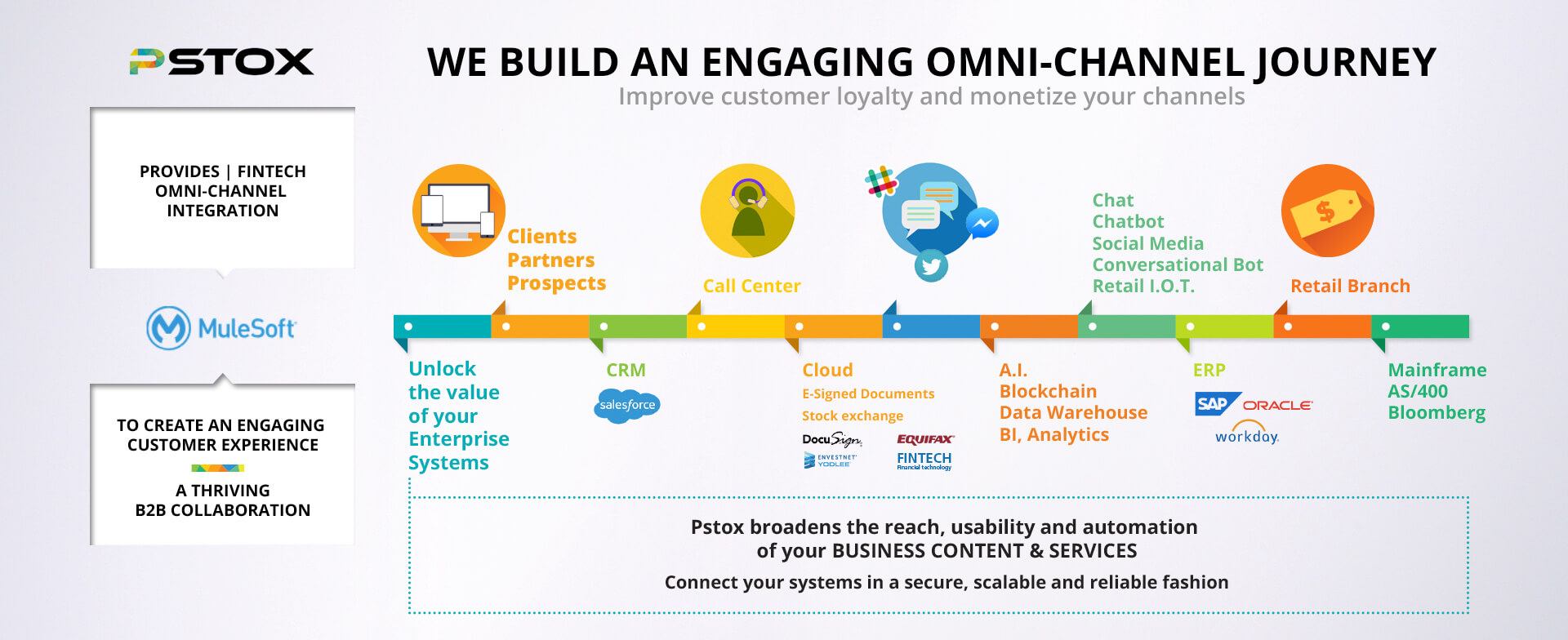 Leverage Mulesoft to Optimise Omni-Channel Strategies
Omni-Channel strategy integrates commercialization, sales and user services for a homogeneous and consistent client experience. As this technology evolves, omni-channel strategy is being integrated to a greater and greater extent into people's everyday lives.
At Pstox, we deploy a wide variety of solutions with a view to maximizing the client experience in Cloud environment, in mobile applications and in the development of the Internet of Things (loT). API interfaces allow businesses to calculate the ideal dimensions of their data and services in order to respond to targeted client needs.
Pstox proposes modified microservice architecture. Our approach allows us to combine the best aspects of microservice architecture with the best aspects of traditional three-level architecture. Thanks to our unique architectural models, we are able to offer microservices which better integrate their layer of data than do those of classic microservice architectures. Pstox' development method allows us to optimise microservice modularity, scalability and overall performance, all the while ensuring the same high level of data integrity as that of three-level architecture.
Principal benefits for your business:
Increased client loyalty
Enlarged range of prospects and future client bases
Automation and optimization of workflows
Expanded efficiency and productivity
Facilitating of partnerships through better content and service sharing
Modernizing and boosting of your business's organizational structure
Exploitation of remote storage via Cloud
Increasing the reach of your business's content and services
Creation of a superior client experience
Pstox services are divided into three phases: architecture design, development and deployment.
Business strategy and IT
Architecture via microservices
Development of API and Java programming
Integration of programming interfaces as per best practices
Delivery to client (resources on site)
Project delivery (progressive modular deployment)
Professional Services
and Skills in Demand
Business architecture
Technological architecture with Mulesoft
Mulesoft API Design and Developmment
UI-Ux design
Quality Assurance
Development and exploitation processes (DevOps)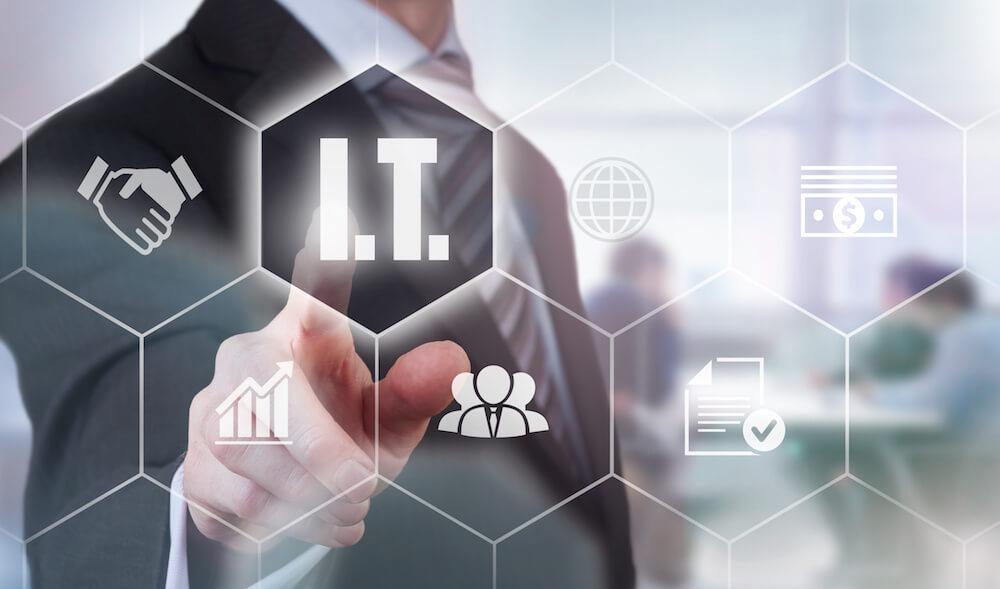 Interested in seeing a live integration demo? 
Demo examples:
Salesforce Org to Org custom object synchronization

Salesforce Org to Org account synchronization

Database / Salesforce / Web app integration
Pstox uses the best technologies available to develop microservices and programming interfaces. Extremely reliable and robust, these API interfaces allow high volume data processing.
MySQL / Postgresql / Sybase / Serveur Microsoft SQL
MongoDB / Elastic / Lucene
Socket.io / Websockets / Java / Spring / Python / GO
Angular / React
Pure RESTful, HATEOAS et SOAP
Ansible
Maven / Jenkins
OAuth 2/ Jetons de sécurité JWT / OpenID Connect / SAML
MuleSoft
Salesforce
Hyperledger / Ethereum  Blockchain